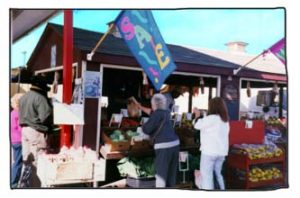 Shop outdoors on 40 acres for fresh produce and plants, garage sales, tools, shoes, discount clothing, jewelry, crafts and antiques and more!
The shopping areas around the outside of all of the buildings is paved.
There are 3 outdoor food courts to choose from, hosting cuisine from all over the world. See the Indoor Building Directory for their locations.
There are 3 restroom buildings located conveniently throughout the auction.
All of our restrooms are handicapped accessible.
Pets are allowed, but please keep them on a leash at all times. Owners are responsible for the behavior of their animals.
Shopping Directory