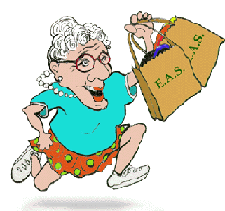 Shop indoors in our color-coded buildings containing over countless vendors.  These spacious facilities have everything from A-Z.  Check out our specialty food vendors, butchers, bakers and produce vendors.  Make sure you listen to the daily announcements for specials and sales.
Indoor vendors accept major credit cards.
Indoor Building Directory tells you who sells what where!
Food Vendors with cuisines from all over the world
3 ATM machines:
One located one located at the food court on 42nd Street by the Red Building food court.
The second located outside the restrooms at the Mainbrook Tavern
The third one is conveniently located by the Main Office.